UPDATE: The drawing for the winner will be posted by this Saturday. Thank you! :)
Here is my newly built scrapbook space! Can I just say...I LOVE it! After scrapbooking on my kitchen counter and totally consuming the dining room table for waaaay too long, I was able to build this space out of a niche in my bedroom. Thanks to my unbelievably patient and accomodating sister and brother in law who hauled themselves up to IKEA for me, I had the components needed to get cabinet bases, shelves and a countertop of my dreams. I still have to paint a couple of 2x4's (don't look too close) :), but other than that it's complete. I can't wait to finish up a few scrappy projects and start some new ones. My sewing machine is tucked behind the dress form on the right, and I even have cutouts for the electrical cords. In honor of my newly defined space and also because my blog is about to pass the 13,000 (!) mark with hits from 38 countries, I want to give away my first RAK to you, my faithful readers. It'll be a good one, promise. Who knows, I might even throw in an extra surprise! ;) Here's what you need to do to win.... Each thing you do gets you another entry!
1. Leave a comment on my blog under this post. If you post an organizational tip, you'll get an additional entry.
2. Become a follower, then leave a post that you did that.
3. Leave a link to my blog about this RAK on another site, and come post and tell me where you did it.
4. Leave a post about your favorite thing you like about my new space (just cause it's fun for me to read!) hee hee
Ok, did you count them? That's five separate posts that mean five entries you can rack up! The RAK will be a great big 'ol honking package! If you want to see before photos and also pictures of the entire room my scrappy space is in, check out the two previous posts of this blog! P.s.: In case you're wondering, yes...those jars
are
all filled with ribbon. ;) They are beautiful recycled candle jars! If you want a zoom shot, just click on any photo.
UPDATE!!! You have til Dec 31st to get all your entries in! :) Drawing will be held the first week of Jan. 2010.
Disclaimer...so, so sorry, but contest for US residents only.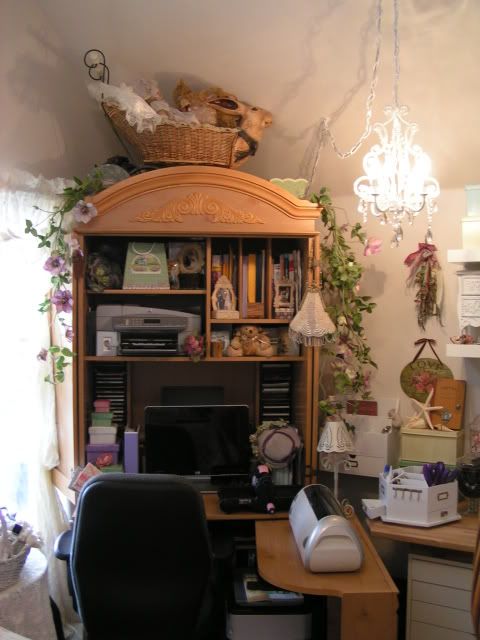 In the words of Julie Andrews...these are a few of my favorite things.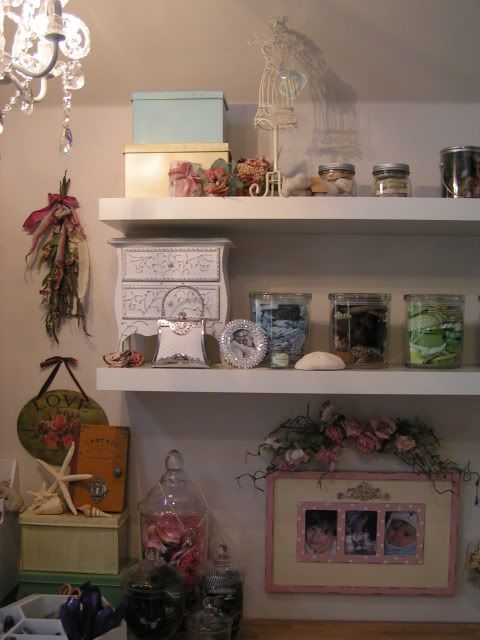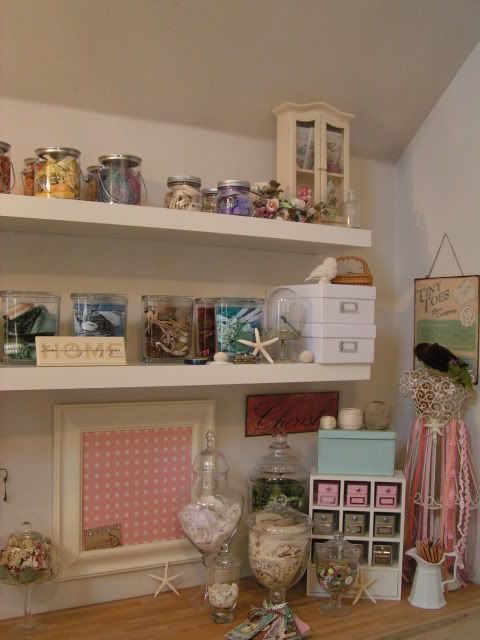 Dreamy organization...sigh
The deal of the century right here...Michael's had these dies on clearance for $9.99 and yes, you could use a coupon! Regularly priced @ $149.99 each..yes, you can gasp now!
Prisma yumminess!
Sweet Inspiration, oh, can you see the tiny hat stand and hat that my handsome prince bought for me?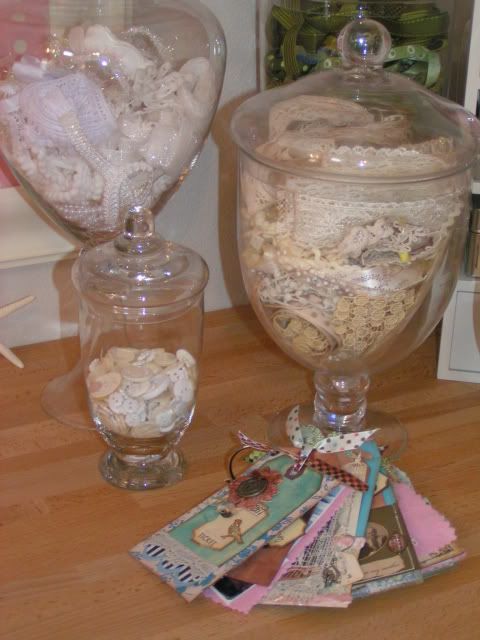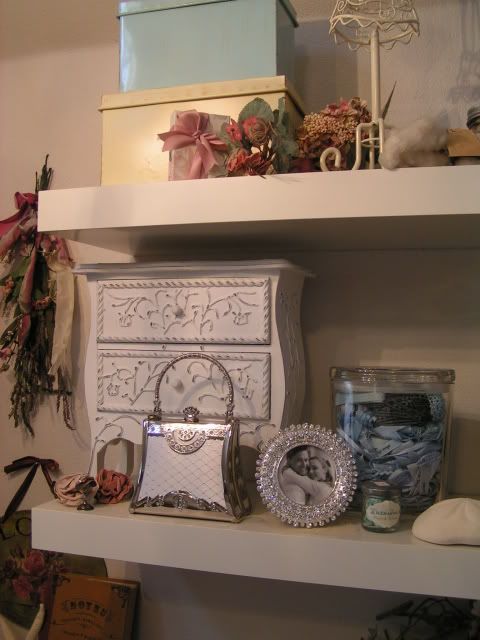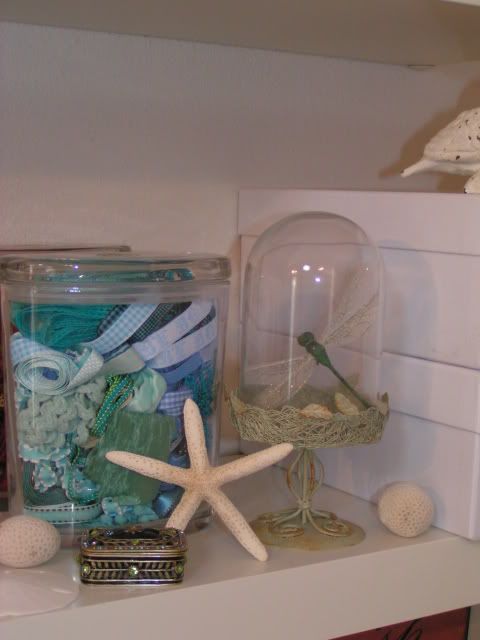 My heart belongs to them...look at those eyes.
The Cherry on Top!